UC Love
ABOUT

UC Love is a humorous, touching, and wholesome anime-style dating simulator with characters that have three-dimensional personalities. The characters are personifications of many of the University of California schools + a few surprises ( ͡° ͜ʖ ͡°)! There are various locations to visit, minigames to play, and secrets to find!
GAME FEATURES
5 Romanceable UC Girls (Left to Right: UCB, UCLA, UCI, UCR, and UCSB)
One Secret Romanceable Character ( ͡° ͜ʖ ͡°)
Unique Storylines for Each Romanceable Character!
3 Mini-Games!

Sprite Sets and Various Expressions!
8 Endings to explore!
Chill original music!
Wholesome vibes and funny jokes!
GAME NOTES
This was developed as a student project as part of ACM UCLA's 2022 Student Run Studios!
| | |
| --- | --- |
| Status | Released |
| Platforms | Windows, Android, HTML5 |
| Rating | |
| Authors | OlayColay, junibee_joy, kiwinunu, scottpark, gooompy, Isabelle Szeto |
| Genre | Visual Novel |
| Made with | Unity |
| Tags | Anime, california, Comedy, Dating Sim, Meme, Otome, Parody, Relaxing, Romance |
| Average session | About a half-hour |
| Languages | English |
| Inputs | Keyboard, Mouse |
Install instructions
Windows: Extract the whole folder within the .zip to your Desktop and launch the game's .exe inside!

Android: Download and open the .apk file to install the game to your apps!
Comments
Log in with itch.io to leave a comment.
How do we actually date the girls? Am buying gifts and ask them but keep getting turned down
Hey, thanks for playing! So there are basically relationship "tiers" for the girls. Once your relationship moves up two "tiers" you'll be able to ask someone out for a date. You need to get to the next tier after that to ask to the dance. You'll know when you've moved up a tier because the girl will start acting more friendly toward you when you talk to them.

The reason the system is like that is that we wanted to have a more realistic sense of when the right time to ask someone out is, rather than just the game telling you when you're allowed.
Ah... yeah, apparently to woo girls you just spam them with gifts... eventually I figured it out lol.
Thanks.
Also, Irene kept promising to take us for ramen, but we always ended up getting pasta.... hahaha.
I honestly really enjoyed this game.
How do i make or is there a way to make money in android version?
nevamind, just finished the game with kelly ending..
Does it still get updated?
Since the Android version does not support the minigames (and has them hidden), the amount of money you earn thru random encounters in the Garden is buffed.
To answer your second question, @kiwinunu and I are working on an expansion, but it's been a slow process because of internships + school. Make sure to follow because I'll post an update once it's finished!
Yesyes :) The only way that you can earn money on the Android version at the moment is to take a walk in the garden for a random chance at earning money. We may try to improve this in the future. We're also hard at work patching bugs and adding a new love interest ;)
Uninstalled after about ten seconds. Couldn't get past the socialist propaganda. Taxation is theft.
cope. perhaps even seeth.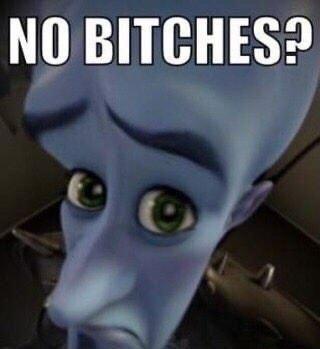 I was playing this game for Kelly until the end I realized I was actually playing for Bear Box when I bought that bouncy castle I knew I made the right choice
Its a nice game but i cant continue after the intro since when it brings me to the and map it doesn't do anything